STYLED TRY-ON PHOTO CONTENT FOR 100% OF YOUR PRODUCTS READY FOR ONLINE LAUNCH
Showcase each of your products styled in various ways and on a variety of people with visual photo content. Give your online shoppers the depth and breadth of product understanding that they crave on real people they identify with and trust. The Sozie Platform, delivers a breadth and quality of content that keeps online browsers engaged for longer and converts 4x more into buyers.
Traditional content solutions are expensive, slow and cover a tiny fraction of products. Sozie can deliver 100% of product coverage within days of online launch so that you maximise engagement and sales benefits.  Learn More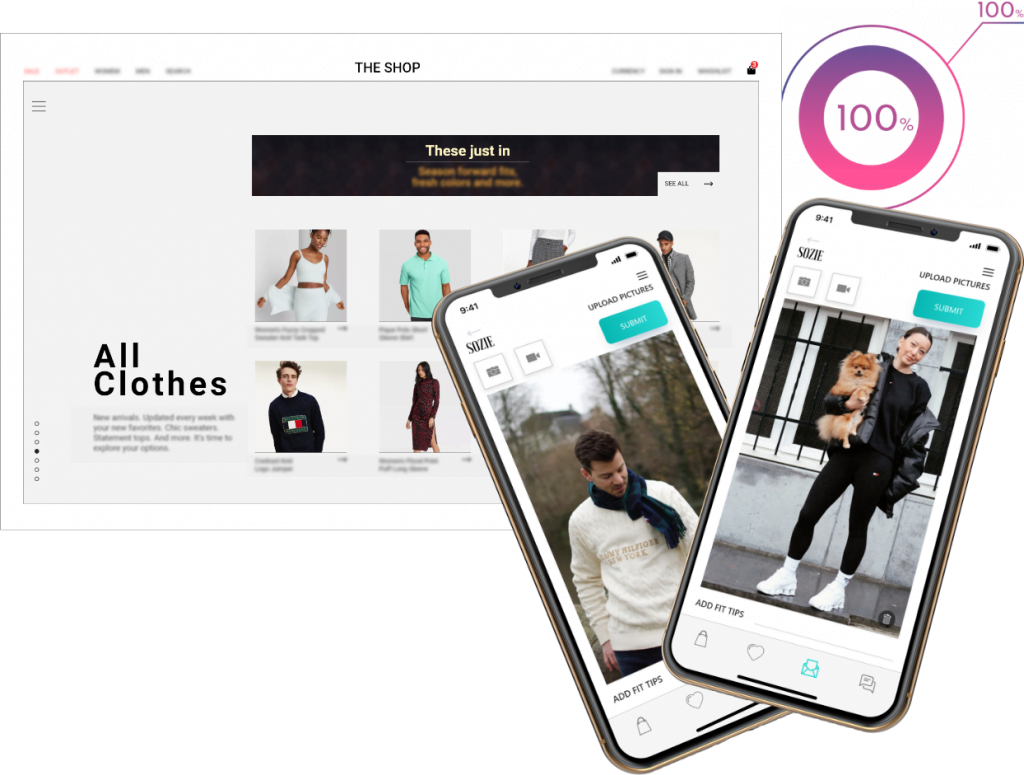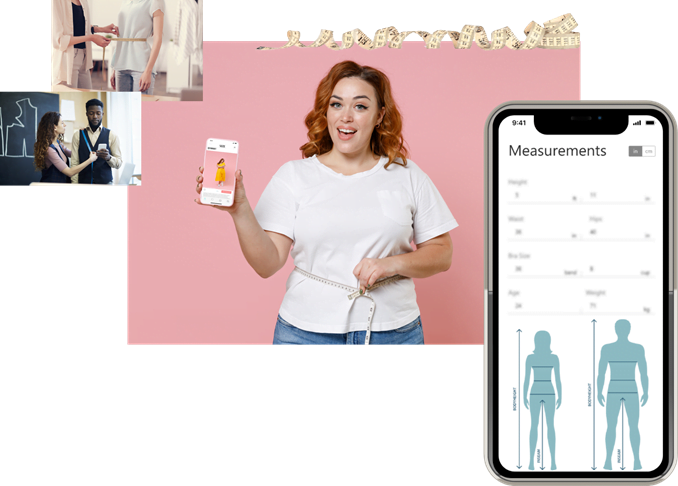 USEFUL SIZE AND FIT FEEDBACK FROM SHOPPERS FOR SHOPPERS
Stop losing sales to size anxiety! Yes – most of your online shoppers suffer from immense anxiety figuring out what size they should order. Many of them abandon purchase at this point or they overbuy and plan to return. And no one enjoys ordering 2-3 sizes only to return – not you, not your bottom line and not your customers.
The Sozie Platform delivers user generated size and fit feedback on your products including real body measurements and size worn by the users – and even their opinions on size and fit. Your shoppers will love this very practical solution to size confusion so much, they tell all their friends how awesome it is and send you thank you notes. They'll even start sharing their own size and fit feedback as a token of their gratitude!
For you this means, higher sales conversion and lower returns. Learn More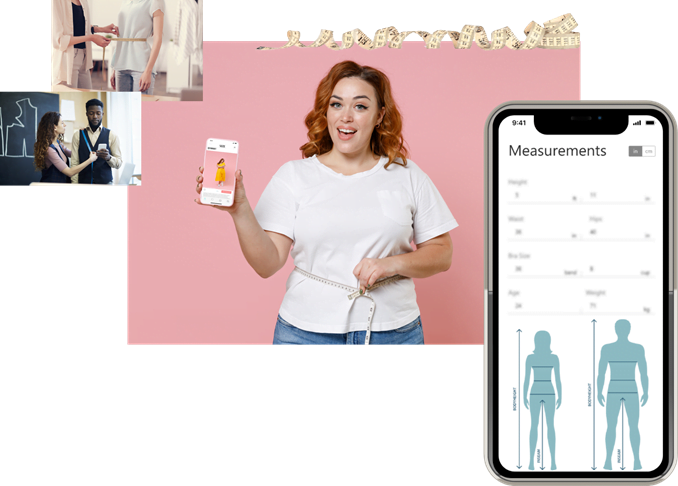 RICH PRODUCT REVIEWS THAT CONVERT BROWSERS INTO BUYERS
How did it feel on? Where would you wear it? Does it have pockets? Is it green or is it actually more blue than green?! Give your shoppers rich product reviews delivered by the Sozie platform with valuable feedback and meaningful information about your products. And get a conversation going! Nothing keeps shoppers engaged for longer!
Learn More
Use the Sozie Platform to increase shopper engagement by 173%.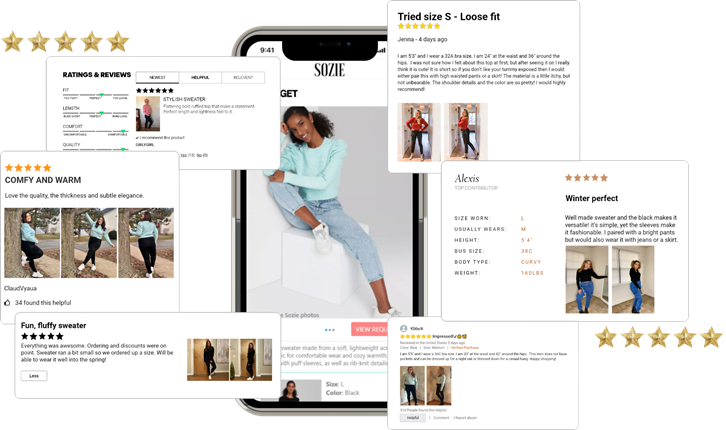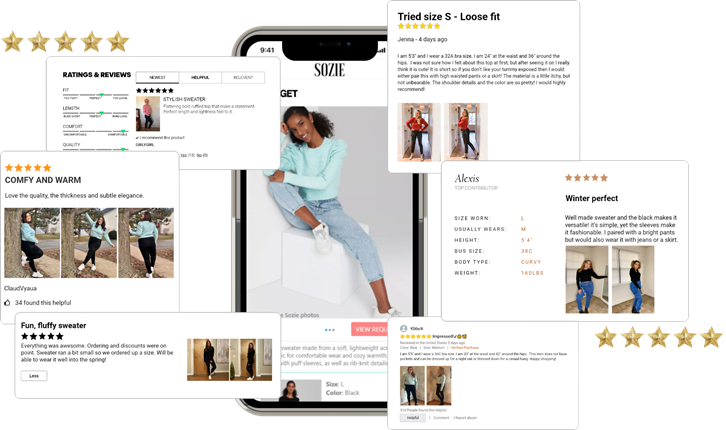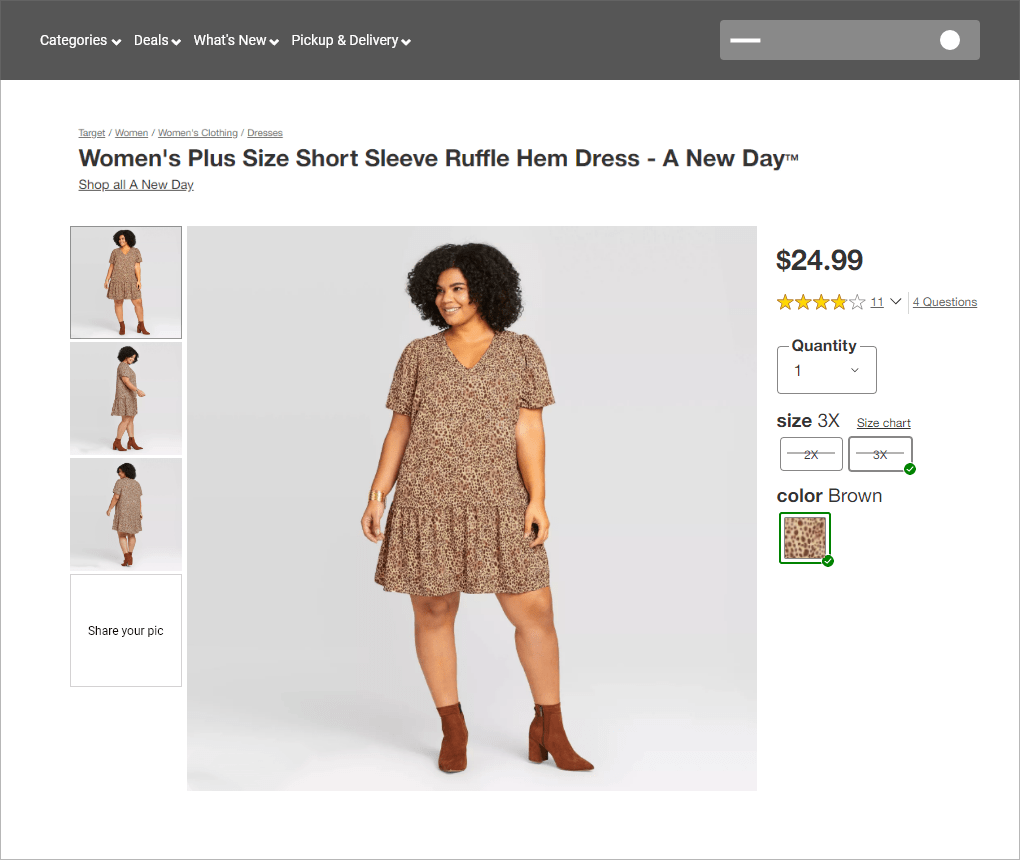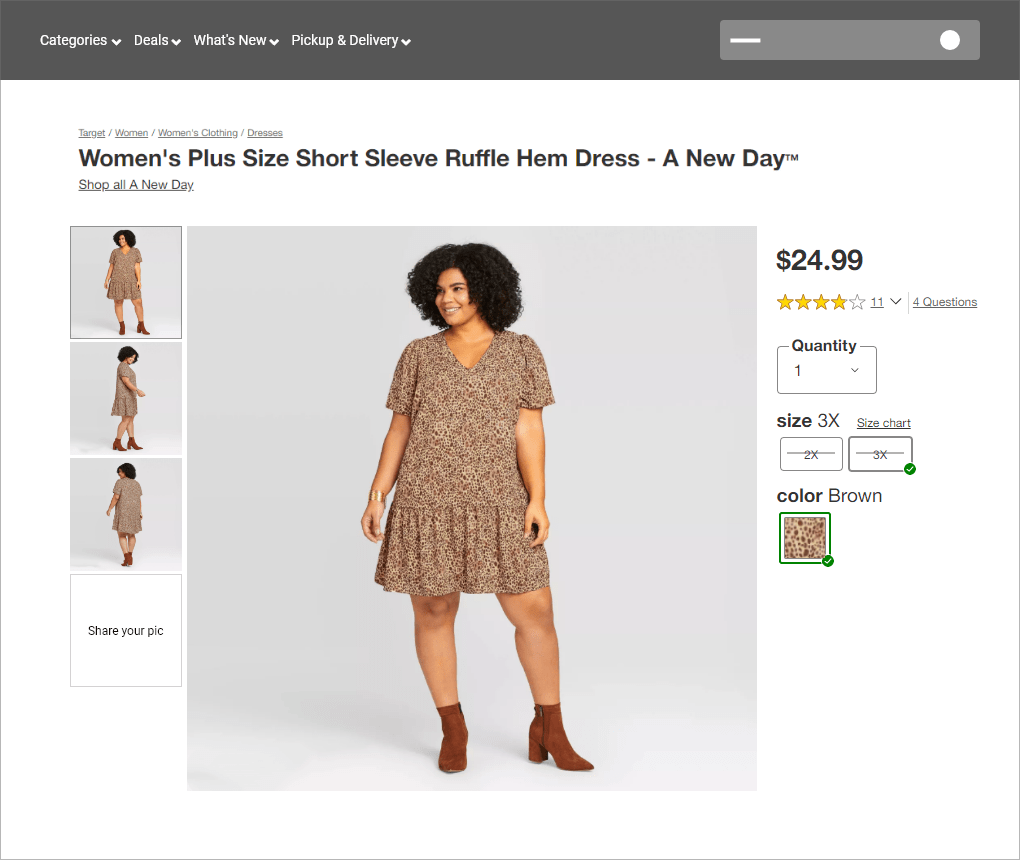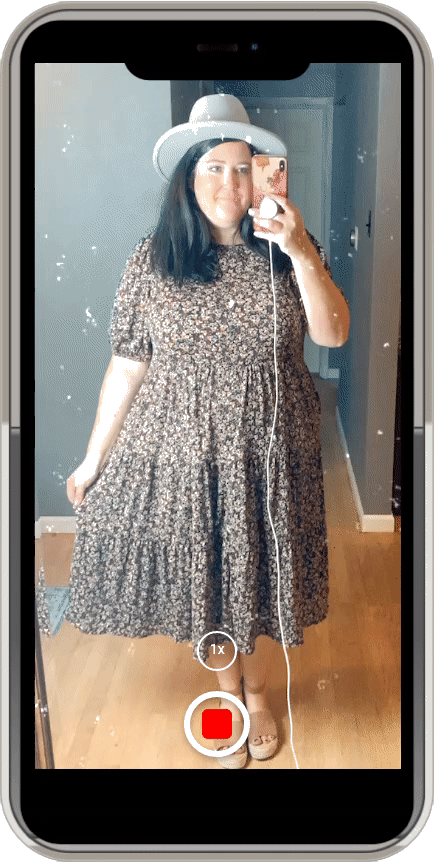 RECORDED AND LIVE VIDEO BRING YOUR PRODUCT TO LIFE 
Enhance your shoppers capabilities by providing remote interactions with your employees. When they don't want (or can't!) go into stores, bring your employees to them and bring that feel good in-store shopping experience shoppers love – online.
Learn More